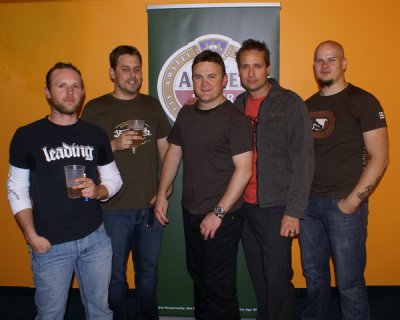 Watershed is a South African band featuring lead singer Craig W. Hinds. Most famous for their signature tune 'Indigo Girl', Watershed became a natural success when a German radio DJ heard the single whilst vacationing in South Africa, and played it on the air in Germany. Watershed went on to become a German and international success. Watershed consists of Craig Hinds (lead singer, songwriter), Nic Rush (guitar). Since April 2006 Lizzie Rennie (violin) is back in the band. Early in 2007 Tulsa Pittaway (drums), Hodge (bass), and Graham Smith (keyboards) officially left the band. They have been replaced with session musicians. On 3 April 2007 Tulsa Pittaway officially started playing for Evolver on a full time basis. They have released three albums in South Africa:

In the Meantime
, which has achieved platinum status in the country
Wrapped in Stone
, released 2003, which has achieved gold so far
Mosaic
, released 10th October 2005 (gold status)
* * *
Watershed ist eine Rock-Band aus Südafrika, die 1998 vom Leadsänger und Songschreiber Craig Warren Hinds gegründet wurde. Ihre Musik erinnert an R.E.M. - nicht zuletzt wegen der Stimme von Hinds. In Europa bekannt wurde sie 2002 durch die Acoustic-Ballade Indigo Girl. Diesen Titel 'entdeckte' ein SWR3-Musikredakteur in Südafrika und brachte ihn mit nach Deutschland. Seitdem erschienen in Deutschland drei Alben und sechs Singles der Band. Das Album mit dem Titel Mosaic erschien im Mai 2006 in Deutschland, vorab erschien im Radio Live Another Day als Vorgeschmack auf das Album. Die zweite Single, Letters, war seit Juni 2006 im Radio zu hören. Für den 23. Juni 2008 ist in Südafrika die Veröffentlichung des vierten Albums angekündigt.