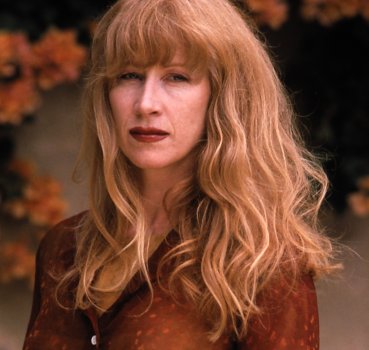 Loreena McKennitt, C.M. (born February 17, 1957) is a Canadian singer, composer, harpist and pianist most famous for writing, recording and performing world music with New Age, Celtic and Middle Eastern themes. McKennitt was born in Morden, Manitoba of Irish and Scottish descent to parents Jack and Irene McKennitt. She moved to Stratford, Ontario in 1981, where she presently lives. Her first album, Elemental, was released in 1985 and attracted global attention with subsequent releases of self-produced work, including To Drive the Cold Winter Away (1987), Parallel Dreams (1989), The Visit (1991), The Mask and Mirror (1994), A Winter Garden (1995) and The Book of Secrets (1997).
McKennitt's single "The Mummers' Dance" was a widespread success, receiving considerable airplay in North American markets during the spring of 1997. An Ancient Muse, her first full-length studio album in nine years, was released in November 2006. All of her work has been released under her own label, Quinlan Road. In 1993, her music became known to a wider audience when she toured Europe supporting Mike Oldfield. In 1995, her version of the traditional Irish song Bonny Portmore was prominently featured in the film Highlander 3, causing a large increase of album sales among fans of the films. Her music has also appeared on the movies Soldier, Jade, The Mists of Avalon (TV miniseries) and the television series Roar. In 1998, McKennitt's fiancé, Ronald Rees, drowned during a boating accident with two other people close to her. She was deeply affected by the event and subsequently founded the Cook-Rees Memorial Fund in the same year and also released an album of two live performances called Live in Paris and Toronto from which all of the profits were donated to the fund. After this album, McKennitt only performed rarely and didn't release any new recordings until 2006 when she released the studio album An Ancient Muse. In July 2004, Governor-General Adrienne Clarkson made her a member of the Order of Canada, the most prestigious civilian honour in Canada. McKennitt's music has generally been classified as World / New Age / Celtic music even though it contains aspects and characteristics of music from around the globe and is sometimes classified as Folk music in record stores.
Before McKennitt composes any music she engages in considerable research on a specific subject which then forms the general concept of the album. Before creating Elemental and Parallel Dreams she traveled to Ireland for inspiration from the country's history, folklore, geography, and culture. The album The Mask and Mirror was preceded by research in Spain where she engaged in studying Galicia, a Celtic section of Spain, along with its abundant Arabic roots, thus creating an album including elements of Celtic and Arabic music. According to the notes of her latest album, An Ancient Muse was inspired primarily by travels among and reading about the various cultures along the Silk Road. McKennitt is often compared to Enya but her music is more grounded in traditional and classical invocations using literary works as sources of lyrics and springboards for interpretation such as The Lady of Shalott by Lord Tennyson, Prospero's Speech (the final soliloquy in William Shakespeare's The Tempest), Snow by Archibald Lampman, William Blake's Lullaby, Yeats' The Stolen Child, and The Highwayman by Alfred Noyes.

In 2005, McKennitt was involved in an acrimonious court case in England when her former best friend, Niema Ash, published a book which contained intimate details of their friendship. McKennitt argued that much of the book contained confidential personal information which Ash had no right to publish. The English courts found that there had indeed been a breach of confidence and a misuse of McKennitt's private information, and the case is likely to set important precedents in English law on the privacy of celebrities. The House of Lords held up the lower court's decisions in 2007. In September 2006, McKennitt performed live at the Alhambra. The performance premiered on PBS and in August 2007 was released on a three-disc DVD/CD set entitled Nights from the Alhambra.