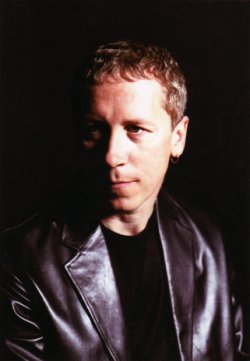 Paul Hardcastle (born December 10, 1957, in London) is an English composer and musician specializing in the synthesizer. In the early 1980s he played keyboards on several singles on the Oval label by the dance music groups Direct Drive and First Light, before going solo.
He achieved some acclaim for his early singles, notably the popular instrumental Rainforest 1984, but came to greater prominence in 1985 with the groundbreaking "19", a dance record featuring stuttering samples of television narrator Peter Thomas from the 1984 television documentary Vietnam Requiem, which was about Vietnam veterans suffering from posttraumatic stress disorder. Initially unhappy about having his voice used in this way, Thomas relented and allowed the single to be released. A number one hit for Chrysalis Records in the United Kingdom for five weeks, the record topped the charts in both France and Germany in two versions, the English-language original and an authorised local language alternative; altogether it was number one in 13 countries, selling just under 3 million copies worldwide. UK prog rock musician Mike Oldfield claimed that a melodic element of "19" had been copied from a sequence of his multi-million selling concept album Tubular Bells, and a settlement was made. Simon Fuller, who was his manager at the time of "19"'s release would later adopt the song title for his company, 19 Management.

Hardcastle enjoyed several further hits in the UK, including "Don't Waste My Time" (with vocals by Carol Kenyon) and "The Wizard", the theme from BBC TV's Top of the Pops. Earlier, he had cut a believable cover version of D-Train's most influential hit "You're the One For Me", segued with his own compositions "Daybreak" and "A.M.". After 1986 he started to specialise in TV soundtracks. He has also been in heavy demand over the years for his remix work, for artists as such as Five Star, Barry White, Third World, Sinitta, Johnny Logan, Hiroshima and Ian Dury.

He has also recorded several acclaimed synth-jazz albums, alternating releases under artist names The Jazzmasters, and "Paul Hardcastle"; working regularly with vocalist Helen Rogers, Hardcastle has recruited several top saxophonists including Gary Barnacle (on the first album), Snake Davis, Phil Todd and Tony Woods. All these albums have been played heavily on smooth jazz radio in the United States, where some of the most played tracks include "Northern Lights," "Lost in Space", "Desire", "Shine", and "Serene".