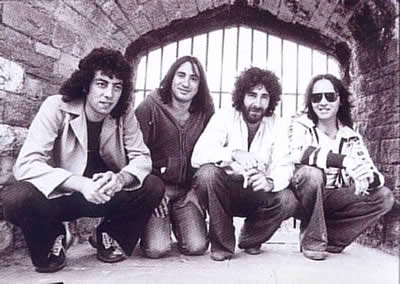 George Winston (born 1949) is an American pianist who was born in Michigan, and grew up in Miles City, Montana, and Mississippi. He is a graduate of Stetson University in Deland, Florida and lives in Santa Monica, California. Many of his pieces, self-described as "Rural Folk Piano", evoke the essence of a season and reflect natural landscapes. He performs in the new age genre. He also is known for his tribute album of Vince Guaraldi's compositions for the Peanuts animations.
George Winston was first recorded by John Fahey for Fahey's Takoma Records. The album Ballads and Blues disappeared without much notice. However, in 1979, William Ackerman talked with Winston about having Winston record for Ackerman's new record label - Windham Hill Records. At first George Winston played some slack-key guitar pieces he liked and then he played some of his nighttime music on the piano which became the basis for the record Autumn, which Ackerman produced. George Winston has described the music on Autumn as "Christmas carols for Halloween". Autumn was well-reviewed in Rolling Stone magazine in 1980 and it suddenly became the best-selling record in the Windham Hill catalog, a position it held for many years. His albums December and Winter into Spring both went platinum (million-plus sales in the United States). Forest won a 1996 Grammy Award for "Best New Age Album". Winston has been described as the "Father of New Age Music," but he eschews the term. Winston prefers to call his dulcet style "rural folk piano." Winston was 16 when Charles Schulz's "A Charlie Brown Christmas" premiered in 1965. Like thousands of kids, he ran out and bought the soundtrack the next day. And like thousands of kids, he eagerly awaited each new Peanuts special - not to catch up on the exploits of Snoopy and the gang, but to hear Vince Guaraldi's music. In 1996, Winston released Linus and Lucy - The Music of Vince Guaraldi. Most of the album is devoted to the theme music Guaraldi wrote for the animated Peanuts cartoons - 15 TV specials and a film from 1965 until Guaraldi's death in 1976. "I love his melodies and his chord progressions," Winston said of Guaraldi. "He has a really personal way of doing voicings." Winston's 2002 album Night Divides the Day - The Music of the Doors takes the music of the 1960s band The Doors and turns it into solo piano. Winston tries to adapt the music to a more peaceful medium, without losing any of its creative ingenuity. The title of Winston's album is a lyric from "Break on Through (To the Other Side)", the first track of the Doors' self-titled first album.
Winston dresses unassumingly for his shows, playing in stocking feet, stating that this way he gets better feel and control of the pedals. For years, the balding, bearded Winston would walk out on stage in a flannel shirt and jeans, and the audience would think he was a technician, coming to tune the 9-foot Steinways that are his piano of choice. As the Boston Globe reported in 1996, "Much of his playing is introspective, mood-setting and, frequently, tranquilizing. Casting my gaze about the auditorium, I observed members of the audience with their attention fixed upon the pianist and others absorbing the music with eyes closed. Winston is not a self-indulgent performer who protracts his renditions to the point where he dangerously tiptoes between a yawn and a snore. Instead, he keeps his presentations pithy and free of excess and his audience awake." Outside of his piano compositions and performances, he plays blues harmonica and slack-key guitar. While he mainly plays these instruments in concert and not on recordings, both his harmonica and guitar playing can be heard on his album Remembrance - A Memorial Benefit, which was released shortly after the September 11, 2001 attacks on the World Trade Center and Pentagon in the United States. He produces recordings of Hawaiian slack-key guitarists for his own record label, Dancing Cat Records.