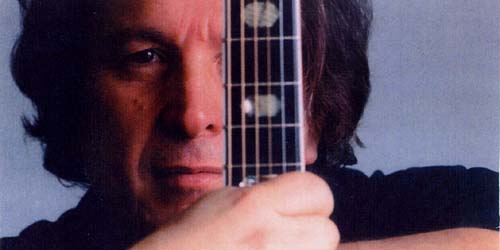 Donald Richard McLean (born October 2, 1945 in New Rochelle, New York) is an American singer-songwriter. He is most famous for his 1971 songs "American Pie" and "Vincent".
Don McLean was profoundly affected by the deaths of both Buddy Holly and John F. Kennedy. In his personal life, he endured the death of his father in 1961. McLean graduated from Iona Preparatory School in 1963, but dropped out of Villanova University after only four months. He later attended night school at Iona College and received a Bachelors degree in Business Administration in 1968. He was a popular folk singer at campus events. With the help of a grant from the New York State Council on the Arts, he began reaching a wider public, with visits to towns up and down the Hudson River. He learned the art of performing from his friend and mentor Pete Seeger. McLean accompanied Seeger on his Clearwater boat up the Hudson River in 1969 to protest environmental pollution in the river. The Clearwater campaign was widely credited for improving water quality in the Hudson River.
Don McLean's most famous composition, "American Pie", is often interpreted as describing the deaths of Buddy Holly, Ritchie Valens and The Big Bopper in an airplane crash on February 3, 1959, spawning the phrase, "The Day the Music Died". McLean has stated that the lyrics are also somewhat autobiographical and present an abstract story of his life from the mid-1950s until the time he wrote the song in the late 1960s. The hometown legend is that "the levy" is his hometown bar, the Beechmont Tavern near Iona College. "American Pie" symbolizes the ongoing radical and tumultuous changes in popular music during this period, evolving from the often raw, upbeat sounds that marked the earliest days of rockabilly and the rock eras of the 1950s to the darker, more introspective, often cynical and increasingly socially conscious music of the late 1960s, driven by the sweeping social upheavals and volatile political atmosphere that had engulfed and defined America by the end of the decade. Don McLean's "American Pie" has remained the subject of intense scrutiny and philosophical interpretation for more than 30 years as music historians, scholars, professors of modern American literature, and his fans alike continue to search for its 'deeper meaning'. In interviews, Don claims to be amused that many interpretations start with the premise that he never talks about the song nor has ever provided insight into the meaning of the lyrics.