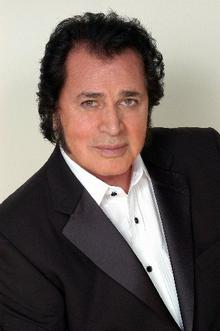 Engelbert Humperdinck (born as Arnold George Dorsey on May 2, 1936, in Madras, India), a popular British and American singer who attained international celebrity as a musician in the 1960s and who first began singing in the early 1950s. He began his early life living in Madras but moved away with his parents to Leicester, England, in 1947. Music came into his world at a young age, and Humperdinck obtained this gift per se, from his very musically talented mother. Humperdinck parents were a British soldier and engineer named Mervyn Dorsey and his mother was Olive. He was also one of ten children in addition.
At the age of eleven, Humperdinck not only expressed a genuine interest in music, but he also began to learn how to play the saxophone too. It was his aspiration for a long time to become a bandleader and he did in fact play in many nightclubs in the early 1950s. Singing was something that Humperdinck did not even consider to do until he was seventeen years old when some friends talked him into trying out for a pub contest. Being in this pub contest was the first time that the young man had sang in public and been on a stage. After belting out a ballad, the young Humperdinck got a standing ovation for this tune, and this is when he decided to pursue singing as a career for the very first time. Because of the fact that he was so good at doing Jerry Lewis impressions, his friends dubbed him Gerry Dorsey, a name he would work under professionally as a singer for the next ten years. He got a spot on a UK TV series called Oh Boy, did a tour with Marty Wilde, and even recorded his first single called "I'll Never Fall in Love Again". Yet none of this yielded him the dream that he had for himself. It would take getting in touch with a former roommate and a complete name change to get Gerry Dorsey the fame that he deserved. Gordon Mills was the person who totally redid Gerry Dorsey as a singer when he gave him the name of Engelbert Humperdinck. Mills knew the entertainment industry pretty well and was the manager of such immense talents as Johnny Kidd and the Pirates and Tom Jones.
Engelbert Humperdinck did officially launch to overwhelming stardom as a singer with the release of his version of the country song "Release Me" in 1967. Following the release of this hit, Humperdinck topped the charts in both the UK and the US with "There Goes My Everything" and "The Last Waltz." The combination of Humperdinck sultry voice, rugged good looks, and truly awesome stage presence established him as an international legend and a sex symbol to millions of women everywhere. His estimated worth as a celebrity is around 100 million dollars and he earned himself 59 Gold records, 17 Platinum albums, and a multitude of awards from Grammy Awards to Golden Globe.