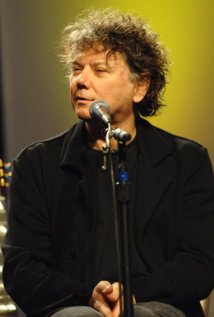 Jeremiah Griffin "Jerry" Harrison (born February 21, 1949) is an American songwriter, musician and producer. He achieved fame as the keyboardist and guitarist for the pioneering new wave band Talking Heads and as an original member of The Modern Lovers.

Born in Milwaukee, Wisconsin, Harrison played with Jonathan Richman in The Modern Lovers when he was an architecture student at Harvard University. Harrison was introduced to Richman by mutual friend and journalist Danny Fields and the pair bonded over their shared love of the Velvet Underground. He joined The Modern Lovers in early 1971, playing on their debut album in 1972 (not released until 1976), and left in February 1974 when Richman wished to perform his songs more quietly.

Subsequent to his work with The Modern Lovers, Harrison joined Talking Heads; the latter band already had a single out when Harrison joined them.

Harrison's solo albums include The Red and the Black, Casual Gods, and Walk on Water.

After the 1991 break-up of Talking Heads, Harrison turned to producing and worked on successful albums by bands including Hockey, Violent Femmes, The BoDeans, The Von Bondies, General Public, Live, Crash Test Dummies,

The Verve Pipe, Rusted Root, Stroke 9, The Bogmen, Black 47, Of A Revolution, No Doubt, Josh Joplin, The Black and White Years, Kenny Wayne Shepherd, Bamboo Shoots, the String Cheese Incident and The Gracious Few. He also is Chairman of the Board for Garageband.com ("an internet music resource he co-founded in 1999").

Harrison also had a small part in the 2006 film The Darwin Awards as "Guy in Bar No. 1" alongside John Doe of the band X.