..:: audio-music dot info ::..

Goombay Dance Band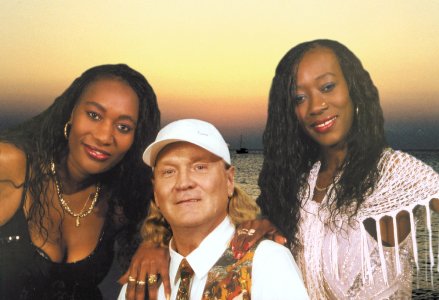 The Goombay Dance Band was a German-based band of the 1970s created by Oliver Bendt. The band is named after a small bay on the Caribbean island of St. Lucia.

Their music had a distinctive sound, a mixture of Caribbean Soca or Calypso and western Pop music.

Their most successful song was Sun of Jamaica which topped the german single charts for nine weeks in 1980. In 1982, their song Seven Tears (song) topped the UK singles chart for 3 weeks.

A "best of" album was released in 2005.
From Wikipedia, the free encyclopedia


* * *

Heiße Rhythmen und karibische Tänze – das waren die Markenzeichen, mit denen die Goombay Dance Band ab Ende der 70er Jahre die Hitparaden und Diskotheken stürmte. Die Mischung aus Reggae und karibischer Lebensfreude ist es, die dem Hörer auch heute noch Sonne und Feuer, Temperament und Fantasie vermittelt. 1980 landete die Bandmit "Sun of Jamaica" den Hit des Jahres und einen Song, der der bis heute über 10 Millionen mal verkauft wurde. Weitere große Hits der Band wie "Aloha-oe", "Seven Tears", "Eldorado" werden auch vom heutigen Publikum mitgesungen. Mitte der 90er Jahre gelang der Goombay Dance Band mit dem Album "Islands Of Dreams" ein eindrucksvolles Comeback. Die Band präsentiert sich seitdem mit neuem Gesicht und vor allem musikalisch poppiger.

Sun of Jamaica (Sony Music, 1999)