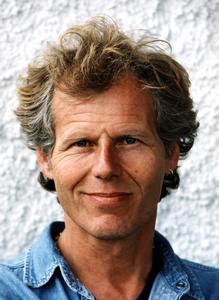 Georg Danzer reigned for decades among Austria's most popular and influential singers/songwriters, exploring subjects both personal and political via the mordant wit that underscores the collective Viennese consciousness. Born in Vienna on October 7, 1946, Danzer began studying guitar at age 13. The 1967 release of the Beatles' landmark Sgt. Pepper's Lonely Hearts Club Band inspired him to begin writing original material, and a year later he issued his debut solo single, "Vera." While Danzer's early records sold poorly, he was deeply respected by his fellow musicians, who eagerly covered his songs. By the end of the decade, he was a pivotal figure in the German-language Liedermacher ("song-maker") movement and would later be recognized as a founder of what was eventually dubbed Austro-pop.
During the early '70s Danzer led the Madcaps, scoring a series of cult hits including "John Wayne," before resuming his solo career with the classic 1974 LP Der Tätowierer und die Mondprinzessin. Breakthrough singles including "Jö Schau," "Wixer-Blues," "War das Etwa Haschish?," and most notably the modern standard "Morgenrot" not only vaulted the singer to superstar status but also earned the enmity of broadcast standards and practices, resulting in a string of radio bans and boycotts that served only to elevate his profile even higher.
At the end of the decade Danzer settled in Germany, and his popularity back home suffered as a result. While filming a music video in Spain in 1984, he was critically injured in a motorcycle accident, and a year later longtime label Polydor terminated his contract. Upon returning to Vienna in 1992, Danzer enjoyed a commercial and creative renaissance.
A lifelong smoker, he died from lung cancer in St. Pölten, Austria, on June 21, 2007.