Daniel Barenboim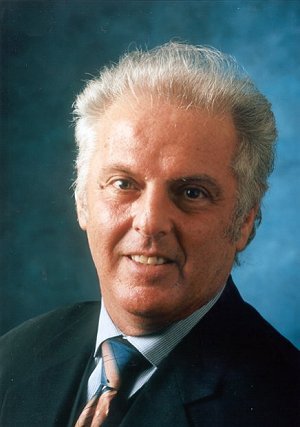 Daniel Barenboim

was born in Buenos Aires, Argentina, in 1942. When he was five years old, he began his first piano lessons with his mother, continuing with his father, who remained his only other teacher. In August 1950, when the young artist was just seven, he gave his first official concert in Buenos Aires.

Mr. Barenboim received his general education in Israel, where his family moved in 1952. Artur Rubinstein and Adolf Busch, who had already made great impressions on him in Argentina, as well as Edwin Fischer and Wilhelm Furtwängler, whom he met in Salzburg, became important influences in his development as a musician. He also attended Igor Markevich's conducting classes in Salzburg and studied harmony and composition with Nadia Boulanger in Paris.

Mr. Barenboim made his debut as a pianist in Vienna and Rome in 1952, in Paris in 1955, in London in 1956, and in New York in 1957 with Leopold Stokowski. From then on, he made annual concert tours of the United States and Europe. He toured Australia in 1958 and soon became known as one of the most versatile pianists of his generation. His recording activities as a pianist began in 1954 and during the 1960s he recorded the Beethoven piano concertos with Klemperer, the Brahms concertos with Barbirolli, and all the Mozart concertos in the dual role of soloist and conductor with the English Chamber Orchestra.

During the same period, Mr. Barenboim started to devote more time to conducting, and, in 1965, he established a close relationship with the English Chamber Orchestra that was to last for more than a decade. Together they played innumerable concerts in England, the United States, and Japan. Mr. Barenboim made his conducting debut in London with the New Philharmonia Orchestra in 1967, Berlin in 1969, and in New York soon after that.

Daniel Barenboim has always been active as a chamber musician, with his late wife, cellist Jacqueline du Pré, and with Gregor Piatigorsky, Itzhak Perlman, and Pinchas Zukerman, among others. As a lieder accompanist he has performed extensively with Dietrich Fischer-Dieskau.

Between 1968 and 1970 Mr. Barenboim served as artistic director of South Bank Music in London and until 1973 also was director of the Israel Festival. From 1975 to 1989 Maestro Barenboim was music director of the Orchestre de Paris placing special emphasis on contemporary music, giving performances of works by Lutoslawski, Berio, Boulez, Henze, and Dutilleux. He also founded the chorus of the Orchestre de Paris.

Daniel Barenboim first conducted opera at the Edinburgh Festival in 1972. He has been associated with the Bayreuth Festival since 1981, leading performances of Tristan and Isolde, Parsifal, and beginning in 1988, the Ring cycle, which concluded in 1992.

In 1982 Daniel Barenboim created a Mozart festival with the Orchestre de Paris, leading performances of The Marriage of Figaro, Don Giovanni, and Così fan tutte as well as concerts of the composer's orchestral works. In 1987 he led a new production of The Magic Flute which inaugurated the season of the newly restored Théâtre des Champs-Elysées.

In addition to his position in Chicago, Mr. Barenboim is Artistic Director and General Music Director of the Deutsche Staatsoper Berlin. In recent years Mr. Barenboim has also established close relationships with the Berlin Philharmonic and Vienna Philharmonic with whom he often tours.

Mr. Barenboim has made several videos, including the last eight Mozart concertos with the Berlin Philharmonic. Other videos are the Beethoven and Mozart piano sonatas, major works by Liszt, and the Brahms violin sonatas with Itzhak Perlman, which were recorded at Orchestra Hall. He has also made several videos of opera productions including the complete Ring Cycle at Bayreuth as well as Parsifal and Wozzeck with the Staatsoper Berlin.

New Barenboim/Chicago Symphony Orchestra and solo recordings available on the Teldec label include Mahler's Symphony No. 5, the Brahms Double Concerto with Itzhak Perlman and Yo-Yo Ma; violin concertos by Stravinsky and Prokofiev with Itzhak Perlman; Tchaikovsky's Symphony No. 4 and Romeo and Juliet; an all-Schubert recording of duo piano works with Radu Lupu; and a disc of solo piano works by Brahms. Additional recordings include: Sibelius and Nielsen violin concertos with soloist Maxim Vengerov; African Portraits by Hannibal; Wagner's Overtures and Preludes; Berlioz's arrangement of La Marseillaise (with Plácido Domingo and the Chicago Symphony Chorus) and Symphonie fantastique; and Tchaikovsky's Symphony No. 5 and 1812 Overture. In August 1996, Mr. Barenboim released a recording of Argentinean tangos, Mi Buenos Aires Querido: Tangos Among Friends in collaboration with Rodolfo Mederos and Héctor Console. His first book, A Life in Music, has been published in both Europe and the United States.


Mi Buenos Aires querido - Tangos among Friends (Teldec Classics, 1996)
Tribute to Ellington (Teldec Classics, 1999)
Meine musikalische Welt (Teldec Classics, 2000)
Schumann: Piano Concerto / Tchaikovsky: Piano Concerto No.1 (EMI Classics, 2002)