..:: audio-music dot info ::..

Alice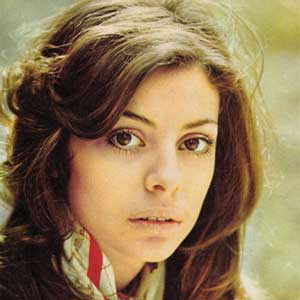 Alice, also known as Alice Visconti (born Carla Bissi, 26 September 1954, Forlì, Province of Forlì-Cesena, Italy) is an Italian singer-songwriter and pianist, active since 1971. Alice had her breakthrough after winning the Sanremo Music Festival with the song "Per Elisa" in 1981, followed by European hit singles like "Una notte speciale", "Messaggio", "Chan-son Egocentrique", "Prospettiva Nevski" and "Nomadi" and albums like Gioielli rubati, Park Hotel, Elisir and Il sole nella pioggia charting in both Continental Europe, Scandinavia and Japan. In 1984 she represented Italy in the Eurovision Song Contest with "I treni di Tozeur", a duet with longtime collaborator Franco Battiato. In her more recent career Alice has explored a diverse range of musical genres including classical, jazz, electronica and ambient and has collaborated with a large number of renowned English and American musicians. Her latest album Viaggio in Italia was released in 2003.

After the comparatively low sales of albums Mélodie Passagère - Alice Canta Satie, Fauré & Ravel (1988) and Mezzogiorno Sulle Alpi (1992) the EMI label declined to release or even record the 1993/1994 project Art et Décoration with the Arturo Toscanini Symphony Orchestra. Instead they released a greatest hits compilation in 1994 entitled Il vento caldo dell'estate, taking its title from the artist's first Italian hit single and mainly focussing on material recorded in the early 1980s. The compilation was issued without the knowledge or approval of Bissi herself. The hits package included a Eurodisco remix of the 1982 track "Chan-son Egocentrique", originally a duet with Franco Battiato. The remixed version of the track, also released as a 12" single, however surprisingly omitted all lines sung by the composer himself - again this was done without the knowledge or approval of either Bissi or Battiato. The two subsequently considered taking legal action against the label to have the compilation and the remix single withdrawn - only to find that they legally had no control over the use of their respective bodies of work recorded for EMI. This subsequently led to both artists leaving the label after a fifteen year long and highly successful collaboration.

Bissi's contract however stipulated that she was to deliver one final studio album to the label before the end of 1995. As a compromise she agreed to take part in the production of another hits compilation, this time under her supervision. Unlike the first version, Viaggiatrice solitaria covered tracks from all eras of her career on EMI, including selections from her then more recent works Mezzogiorno sulle Alpi and Il sole nella pioggia. The remix of "Chan-son Egocentrique" was omitted from the track list. Despite this, the 1994 collection - including the unapproved disco remix without Battiato's vocals - still remains in print, some fifteen years later.

After Bissi's parting ways with EMI, the label and its Dutch mid-price subsidiary Disky Communications have continued to capitalise on the rights to her back catalogue, issuing a large number of hits compilations in various price ranges under titles like I grandi successi di Alice, Collezione, Le signore della canzone, Made in Italy, Studio Collection, The Best of Alice, Collezione Italiana etc., again mainly including early 1980s hits. The year of 2006 alone saw EMI releasing no less than four of these best of packages in Continental Europe, Scandinavia and Japan.

Bissi's following five year tenure on the Warner Music label has also resulted in the release of unapproved compilations. 2006 saw the label issuing a greatest hits package entitled Le Più Belle Canzoni Di Alice, paradoxically and confusingly exactly the same title as one of the four EMI compilations released the very same year, which includes seven tracks recorded for the CBS label in 1975 and 1977 coupled with some of her best-known 80s hits such as "Per Elisa", "Prospettiva Nevski" and "Nomadi", the latter are however not the original versions but re-recordings dating from the 2000 album Personal Jukebox, which the compilation fails to mention in its liner notes.

Official Homepage: www.alice-officialwebsite.com


Canta Battiato (EMI, 1997)